12 Up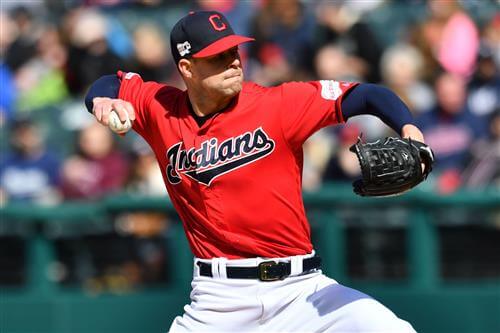 The Cleveland Indians find themselves at a crossroads this offseason. Despite a 93-win season in 2019, they failed to make the playoffs, and now have some tough roster decisions to make. One of the most notable players with an uncertain future in The Land is Corey Kluber. The two-time Cy Young winner made a name for himself as Cleveland's ace over the past few years, but even after the team picked up his option, these three reasons show why he doesn't fit in their long-term plans.
1. The Starting Rotation Is Already Stacked
he Indians have Mike Clevinger, Shane Bieber and Zach Plesac at the front of their starting rotation. All of them are 28 years old or younger, and all of them have shown an aptitude for dominance. Clevinger, for example, struck out an absurd 169 batters in just 129 innings last year. Add in the likes of Danny Salazar and Carlos Carrasco, and suddenly there's no real reason for Kluber to be taking the mound every fifth day.
2. His Contract