Pro Football Talk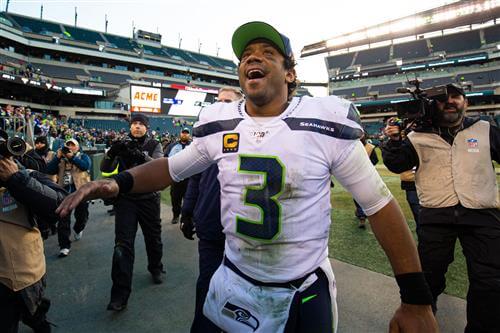 On Friday, Seahawks quarterback Russell Wilson blew out 31 candles on his birthday cake. He reiterated that he intends to keep playing until he blows out 14 more.
"I've always wanted to go for 45," Wilson told reporters. "That's kind of just longevity playing. I think, for me, every year is you're invested to your body. You're invested into your mind, your soul, everything else. The game. As you go, you get even stronger and you get even better, I feel like. Even more wisdom. I think that helps a lot."
Wilson added that he feels "young, younger than ever," despite being a full year on the wrong side of 30. And he explained why 45 is his magic number.
"I just think that's what I feel like I can do," Wilson said.