MLB Trade Rumors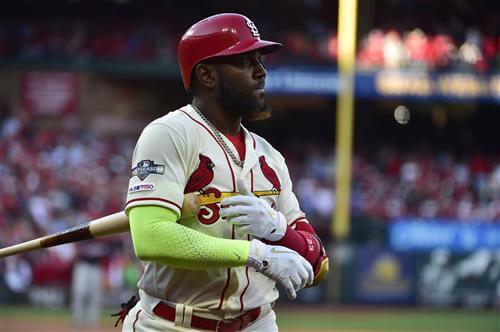 Free agent outfielder Marcell Ozuna is "very unlikely" to accept the $17.8MM qualifying offer made to him by the Cardinals, reports MLB Network's Jon Heyman. Ozuna was seen as one of the few recipients who could consider accepting the one-year deal, but Heyman suggests that there is a robust market for Ozuna's services.
While it was perhaps never likely that Ozuna would take the qualifying offer to stick around in St. Louis for another year, he stood out as one of the ten QO recipients who could be a candidate to accept in lieu of entering the open market. Ozuna's retractors might pin the outfielder as one of the hitters who could suffer most in baseball's notoriously stingy free agency; as a solid but unspectacular hitter who won't carry a lineup and who doesn't stand out on defense, critics might put him in Mike Moustakas territory.
That's not to say he doesn't offer any value. Ozuna is just two years removed from a breakout season in Miami's pitcher-friendly ballpark. While he's no longer the Gold Glover he was in 2017, Ozuna still grades out solidly as a defensive outfielder.