Pro Football Talk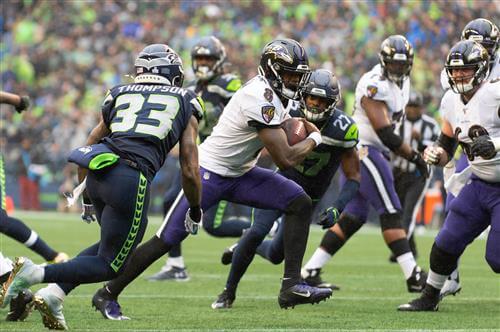 Ravens quarterback Lamar Jackson hates to run. But that's not because he's worried about getting injured.
In an interview with Mike Tirico of NBC's Football Night in America, Jackson pushed back against the perception that he's taking too many hits.
"I'm not," Jackson said. "Gotta watch the game up close. I'm not really taking no hits. I got it figured out. . . . You can get hurt in practice on the dropback. Knock on wood. . . . So you can get hurt doing anything. It don't matter if you're running. You can be scratching [and] hurt yourself. I play ball to win. I don't worry about getting injured.
So, Tirico asked, when Jackson hears people question whether Jackson can last when running as much as he does, what does he say?