MLB.com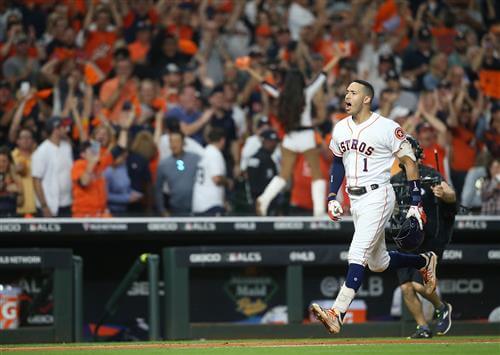 When a game is knotted 2-2 for six innings and 15 pitchers are needed between the two teams to get through all 11 innings, identifying one defining moment can be a bit challenging.
Pushing aside the gutty pitching performances from each side and one dramatic walk-off home run, it's fair to say that a key defensive play in the sixth inning loomed large in the Astros' 3-2 win in 11 innings Sunday night at Minute Maid Park in Game 2 of the American League Championship Series.
Carlos Correa's homer in the 11th won the game, but his heads-up defensive wizardry five innings earlier probably saved it. Had he not made a pinpoint throw to nail DJ LeMahieu at the plate to end the Yankees' sixth, it's possible the game would have ended after nine innings, with New York prevailing by one run and heading back to Yankee Stadium with a 2-0 advantage in the best-of-seven series.