ESPN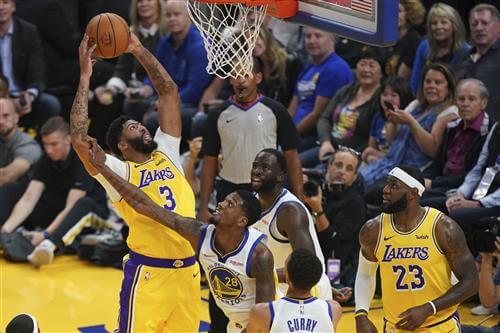 Anthony Davis sprained his right thumb in the first half of the Los Angeles Lakers' preseason game against the Brooklyn Nets on Saturday and will not return, according to the team.
Davis suffered the injury swatting at the ball midway through the first quarter. He started at center as the Lakers employed a small-ball lineup, surrounding him with LeBron James, Rajon Rondo, Avery Bradley and Danny Green.
Davis initially stayed in the game, getting the thumb taped during a break in the action, but then retreated to the locker room between the first and second quarters, and an ice pack was taped to his right hand.