USA Today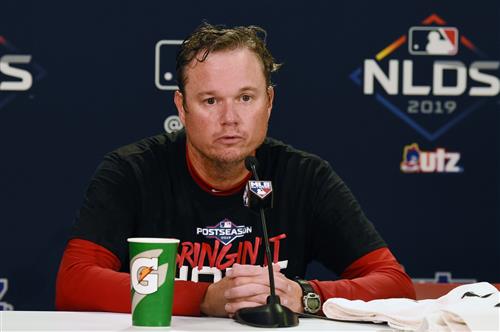 Mike Shildt apologizes if he offended you. Yet he's not about to shrink from the passion he has for his team and his sport. 
Even if the whole world knows just how colorful that passion may be. 
Shildt's impassioned speech after his St. Louis Cardinals captured the National League Division Series with a Game 5 win at Atlanta was streamed live on Instagram by rookie Randy Arozarena. The raucous address was sprinkled liberally with f-bombs and promises that whom ever  St. Louis played in the NL Championship Series, they'd "kick their asses."
That would be the Washington Nationals, who captured the other NLDS as the Cardinals watched from their Atlanta hotel lobby bar.