Heavy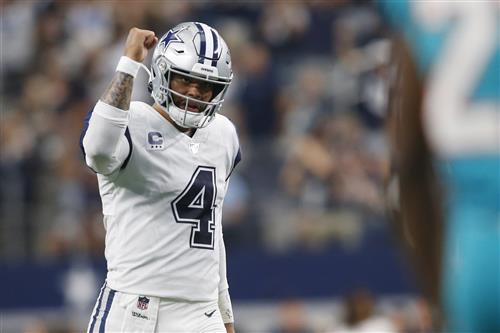 It's more of the same for Dak Prescott in slow-developing contract negotiations with the Dallas Cowboys that are thisclose to hitting a screeching halt.
ESPN's Adam Schefter reported Sunday that a new deal for the Cowboys' franchise quarterback is "not close at this time" and no agreement is expected "in the near future."
"No one doubts that a deal eventually will get done, given that Prescott wants to be in Dallas and the Cowboys want to keep him," Schefter wrote.
But a deal is not happening anytime soon, despite Cowboys owner Jerry Jones' recent claims that an extension was "imminent." This, according to sources, was never the case — this deal has not yet gotten close to being done."
Schefter added that contract discussions haven't hit a snag nor suffered a setback, "because a deal has never gotten close and isn't close now — according to sources."
This jibes word-for-word with what Schefter's coworker, ESPN NFL reporter Jeremy Fowler, reported earlier this week, that it'd be a "huge surprise" if Prescott signs "any time soon."
What was "imminent" in Week 1 is now considered back-burnered. Prescott's camp and the Cowboys' front office have yet to reach a middle ground in months-long deliberations, which may result in the 24-year-old becoming the richest QB in NFL history, whenever the sides strike an accord prior to Prescott hitting unrestricted free agency next March.