Forbes.com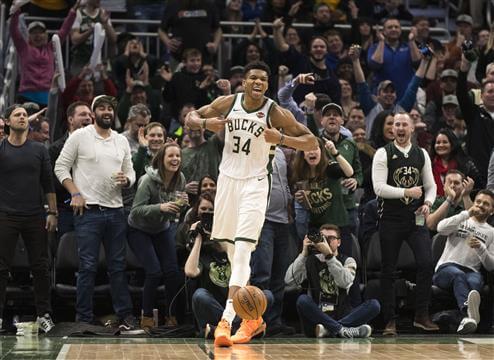 There is a good chance that the LeBron James version of the reloaded Lakers fails spectacularly.
No matter, because an opportunity to resurrect the roster yet again is on the horizon.
Before we get there we have to entertain the unthinkable: This season and next end without a title.
James isn't getting any younger. Anthony Davis is fond of racking up minor injuries and there is no telling how Kyle Kuzma will fare going forward.
The good news is a do-over of sorts looms. The year is 2021. The Lakers have another shot to completely reimagine their roster with yet another star-studded cast of free agents. It's going to be another summer of basketball gossip and, perhaps, revolution.
Giannis Antetokounmpo, Paul George (player option), Bradley Beal and Kawhi Leonard (player option) are just some of the names set to reconsider their respective presents, directly altering the NBA's future.
And, yes, LeBron will also flirt with a player option and consider moving on past Staples Center.
The Athletic's Shams Charania reported on Monday that teams will have a beneficial cash influx come that summer, with the cap hovering around $125 million.
NBA informed teams of a $125M salary cap in summer of 2021 — when LeBron James, Kawhi Leonard, Giannis Antetokounmpo and Paul George are potential free agents. https://t.co/4Qa70hHyWF — Shams Charania (@ShamsCharania) September 16, 2019