NBA.com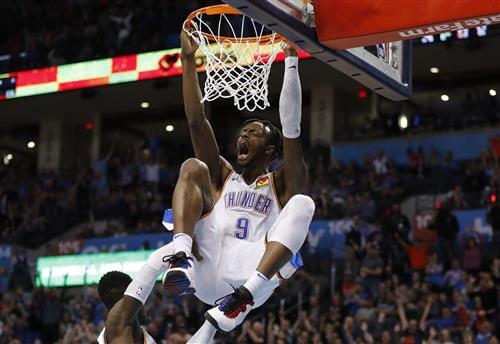 While the likes of the Los Angeles Lakers and LA Clippers were busy chasing superstars this offseason, the Denver Nuggets quietly made a move that could solidify them as the team to beat in the Western Conference.
In the first week of July, the Nuggets acquired Jerami Grant from the Oklahoma City Thunder in return for a first-round pick in the 2020 NBA Draft.
It's the kind of trade that on the surface might barely register for the casual NBA fan, especially in the superstar swap meet this offseason that saw stars like Kawhi Leonard, Paul George, Anthony Davis, Russell Westbrook, Kyrie Irving, Kemba Walker, Jimmy Butler, Al Horford and Mike Conley all change teams. Grant isn't even expected to start alongside Nikola Jokic in Denver's frontcourt next season – Paul Millsap is.