Boston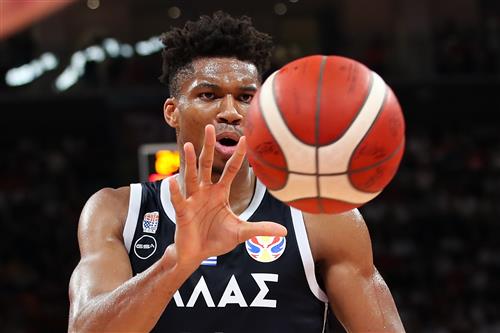 Jaylen Brown and Giannis Antetokounmpo had to be separated after Brown took umbrage with Thanasis Antetokounmpo's hard foul on Harrison Barnes in the final moments of Team USA's 69-53 win over Greece in the FIBA World Cup on Saturday.
Referees and coaches came to break up the confrontation, and Brown later angrily pointed at Thanasis Antetokounmpo as well. The foul came with 1:43 left, and it sent Barnes sprawling onto his stomach.
Though referees ruled it a common foul, members of Team USA seemed upset with both the intent and the lack of an initial apology after the play transpired right in front the U.S. bench.