ESPN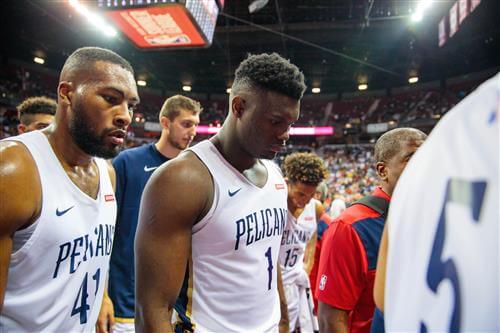 Duke officials said outside investigators spent five months looking into attorney Michael Avenatti's claims that Nike funneled money to players, including former Blue Devils star Zion Williamson, to steer them toward college basketball programs it sponsored and found no evidence supporting his allegations.
Duke said it found no proof that Williamson, the 2019 ACC Player of the Year as a freshman and the No. 1 pick by the New Orleans Pelicans in June's NBA draft, received improper benefits that would have made him ineligible to play for the Blue Devils last season.
"As soon as Duke was made aware of any allegation that might have affected Zion Williamson's eligibility, we conducted a thorough and objective investigation which was directed by individuals outside the athletics department," Duke spokesman Michael Schoenfeld told the News & Observer, which was first to report results of the investigation. "We found no evidence to support any allegation. Zion thrived as both a student and an athlete at Duke, and always conducted himself with integrity and purpose."
In a statement to ESPN on Friday, Avenatti said the people conducting Duke's outside investigation never contacted him.