Clutch Points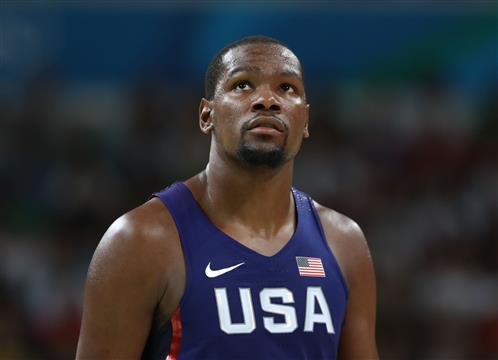 The Demise Of Carmelo Anthony: From NBA Superstar To Unwanted Liability
00:23
/
04:57
00:00
Next Video
×
To avenge the loss in Greece, the United States sent a group of it's best players to Beijing in 2008. Names like LeBron James, Kobe Bryant, and Chris Paul made up the squad deemed the "Redeem Team".
But there was one notable absence. A young Kevin Durant failed to make the cut, and it irks him to this day. Durant claimed that he felt he had played well enough to earn a spot, and it hurt to watch his fellow players bond and do their country proud while he was forced to sit on the sideline:
"I was disappointed not making the [2008] Olympic team. I felt I played my way onto the team. Nobody really expected me to play that well in the practices, but I was 19 and I felt like I got snubbed. I felt disrespected, and I was like, "Nah, this can't go down like that. It's not happening again." I was just so upset that I wasn't part of the Redeem Team.