The Score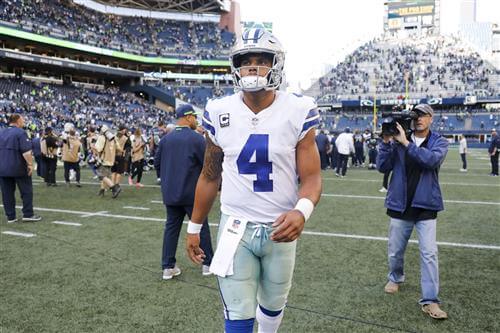 Quarterback Dak Prescott reportedly turned down an offer of $30 million per year from the Dallas Cowboys, a source told NFL Network's Jane Slater.
Prescott is apparently seeking an extension that will pay him $40 million per year, although a deal is more likely to get done in the $34 million-$35 million range, Slater reports.
Russell Wilson and Tom Brady currently have the highest average annual salaries in the league at $35 million each.