Yahoo! Sports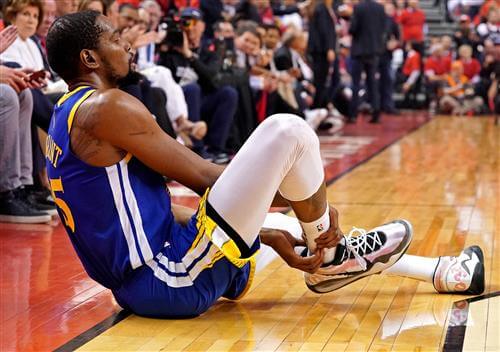 Relaxing in a mansion at the highest peak of the Santa Monica Mountains in the elegant Beverly Crest area on a Tuesday afternoon, Kevin Durant is in the living room plopped on the sofa with his braced-up right leg elevated on top of the sectional.
He's scrolling through his phone. His brother, Tony, and a few friends are over keeping him company. He has a few hours to kill before his physical therapist pays a visit.
An 80-inch television is mounted on the wall, but it's off. Everyone is on their phones.
One of the newest members of the Brooklyn Nets, Durant hasn't spoken publicly since his departure from the Golden State Warriors this summer. In fact, he hasn't spoken since rupturing his right Achilles tendon in Game 5 of the NBA Finals against the Toronto Raptors.
The injury and its aftermath were heavily scrutinized and the Warriors were criticized for allowing the 10-time All-Star to return from a Grade 2 right calf strain he sustained in Golden State's second-round series with the Houston Rockets.