Bleacher Report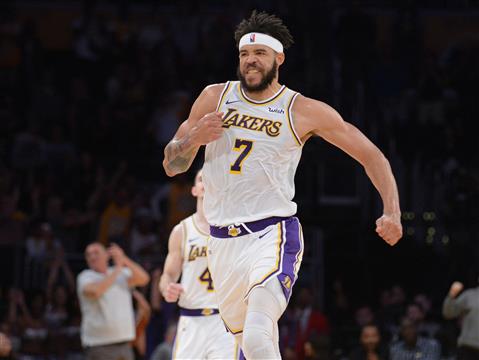 We are at that rare point in the NBA calendar when every team feels good about its roster. Whether they are rebuilding, gunning for a title or anything in between, all 30 clubs have reasons to be optimistic for the remainder of the offseason.
However, not every player can say the same about his team. The annual game of NBA musical chairs was larger than ever before this offseason, as almost 40 percent of the player pool tested free agency in some fashion.
With so much upheaval, it makes sense that some players may already regret their decisions, especially those who chose to re-sign. Whether it be a lack of playing time, a bad roster or additional extenuating circumstances, there are numerous reasons, midway through next season, these players might look around and realize they'd be happier elsewhere.
Let's examine some of their situations.
Ryan Arcidiacono, Chicago Bulls
We start off with the deepest of deep cuts. The Chicago Bulls brought Ryan Arcidiacono back on a $9 million contract over three years. It's a reasonable deal, but it makes for a ridiculously crowded point guard battle in Chicago.
Just this offseason, the Bulls signed veteran backup Tomas Satoransky and drafted spark plug Coby White to presumably be the top two at the position. Kris Dunn is also still on the roster (though all indications are that Gar Forman and John Paxson would prefer to move on from him), and defensive-minded backup Shaquille Harrison also returned on a one-year deal. Even when the Bulls have a solid offseason for the first time in years, they overcomplicate things.
Arcidiacono is not a starting-caliber point guard in the NBA, but he could certainly have value to a contender in a Matthew Dellavedova type of way. The former Villanova star made a solid 37.3 percent of his threes last season, ranked third in the NBA in assist-to-turnover ratio, and recorded a better Real Plus-Minus than star young point guards like Lonzo Ball, Shai Gilgeous-Alexander and Trae Young. A contender like the Philadelphia 76ers or Boston Celtics could make good use of Arcidiacono's limited skill set.
JaVale McGee, Los Angeles Lakers
It was well-covered this summer that the Lakers forwent the opportunity to pursue quality rotation players while waiting on Kawhi Leonard's decision. While Leonard was plotting to join the Clippers instead, the role-player market evaporated. Faced with the prospect of surrounding two Hall of Fame-level players with literal G League talent, the Lakers seemingly panicked and brought back most of their questionable signings from a year ago, including JaVale McGee.
Despite a reputation for making bonehead plays, McGee can look competent for stretches, proving himself a worthy backup for two years on the Golden State Warriors and maintaining a spot in the Lakers' starting lineup throughout most of last year. Now, however, L.A. has a thoroughly unbalanced roster, and that balance tips towards the frontcourt. Four of the Lakers' five best players—LeBron James, Anthony Davis, Kyle Kuzma and DeMarcus Cousins—are best at power forward or center, which will likely push McGee out of the rotation at times.
His contract is just two years for minimal money, so he could be easily be moved to a frontcourt-needy team like the Boston Celtics (though it's doubtful the Lakers would help them willingly) or Milwaukee Bucks.
Nerlens Noel, Oklahoma City Thunder
It's been a strange few years for Nerlens Noel. The 2013 lottery pick essentially forced his way out of Philadelphia to Dallas, took a qualifying offer to bet on himself, was benched and ostracized by Mavericks head coach Rick Carlisle, signed a minimum deal with Oklahoma City and suffered a serious concussion.
Somehow, Noel's situation got worse this summer. He agreed July 1 to return to Oklahoma City, in all likelihood unaware of the earth-shattering moves that would soon shake up the NBA's balance of power. Just two weeks after the start of free agency, Oklahoma City had exchanged a perennial contender for a fast-tracking rebuild. Not exactly the same as playing with Russell Westbrook and Paul George.
After years of maturity questions, Noel finally seems to have come to terms with his place in the NBA. He stays out of the way on offense and remains a potentially elite and versatile defender. These kinds of low-maintenance role players can be tremendous on clubs with title aspirations but are sort of useless on middling-to-bad teams like the Thunder. Noel should hope to find himself on a contender like the Los Angeles Clippers or Houston Rockets in the near future.
Jahlil Okafor, New Orleans Pelicans
Like Nerlens Noel, Jahlil Okafor seems to finally understand the modern NBA and how he can fit into it. His performance last year filling in for the disgruntled Anthony Davis was one of the feel-good stories of the season. Okafor averaged 10.2 points and 5.9 rebounds while shooting almost 60 percent from the field from January 1 until the end of the year.