Larry Brown Sports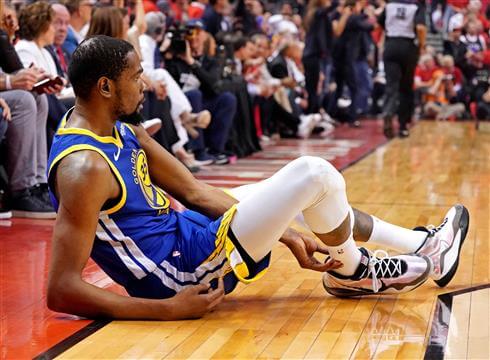 Kevin Durant will undergo an MRI on Tuesday to determine the extent of his Achilles injury.
Durant re-injured his lower right leg in the second quarter of Game 5 of the NBA Finals on Monday. He was trying to make a move on Serge Ibaka went he stepped on his right foot and went down.
Durant limped off the court and was helped into the locker room for medical attention.
The Golden State Warriors announced during the third quarter that Durant was out for the rest of the game with a lower leg injury and would undergo an MRI.