Sportsnaut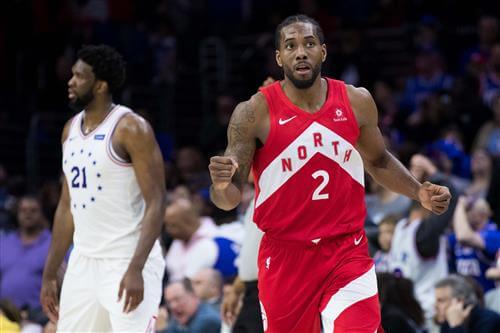 The Toronto Raptors and star forward Kawhi Leonard are two wins away from the NBA championship. Meanwhile, his counterpart in Golden State remains sidelined.
These are the two biggest stories heading into Game 4 of the 2019 NBA Finals between the Warriors and Raptors.
While Leonard's team is coming off an impressive Game 3 win in Oakland, Durant remains sidelined with a calf injury.
Within the next month, both will be free agents.
Linked more to the New York Knicks than any other team, it was previously a near certainty that Durant would be heading to the Big Apple. We're not sure where that stands at this point.
What we do know is that the Knicks are now seemingly prepared to make a full-court press to sign Leonard away from Toronto.
According to Steve Popper of Newsday, there's even some within the Knicks' organization who prefer Leonard over Durant.