Sporting News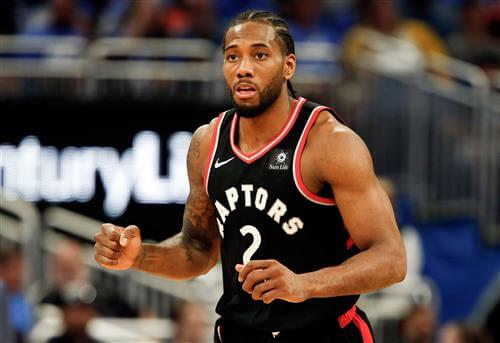 Kawhi Leonard may end up returning to the Raptors after all.
Following a season of speculation as to whether the star forward will re-sign with Toronto, TrueHoop reported Friday that Leonard may return to Toronto – at least on a short-term deal. Leonard can opt out of his contract and become a free agent after this season's over.
Per TrueHoop:
"Of course, he's about to become a free agent. And because of that, as the media you might expect to hear sunny things about Kawhi's return from Raptors sources eager to tamp down the impression Kawhi is bound for the Clippers or another team.
"But even before the Finals began, we at TrueHoop heard from plugged-in sources associated with players and the league – but not the team – that Kawhi would return to Toronto, at least on a short-term deal."
The Raptors acquired Leonard in addition to Danny Green from the Spurs in exchange for a package centered around DeMar DeRozan in a blockbuster trade last offseason.