Newark Star-Ledger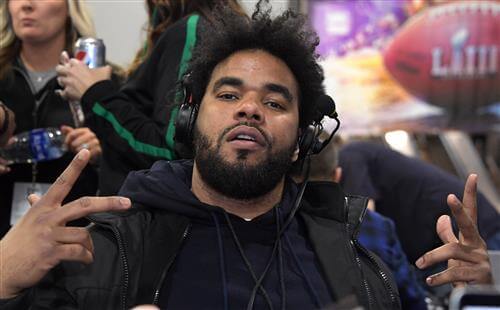 Dallas Cowboys running back Ezekiel Elliott found himself back in the spotlight a couple of weeks ago when he was detained at a music festival in Las Vegas.
TMZ reports Elliott had a verbal disagreement with his girlfriend, then pushed a security guard. Event security and Las Vegas Metro Police detained Elliott, putting him in cuffs, but not formally arresting him.
However, the person he pushed, 19-year-old Kyle Johnson from California, is considering pressing charges. In an interview with KCAL in Los Angeles, Johnson explained why he didn't pursue criminal charges the night of the event, and what Elliott has to do to avoid facing them in the future.
"I didn't want to make a rash decision that soon without evaluating it further. I mean, it was three in the morning. I was shocked. I told the police I just want an apology out of the guy."
TMZ obtained video of the confrontation. In it, Elliott can be seen pushing down a security guard at the 1:18 mark, then ending up in handcuffs at the 1:42 mark. Johnson described the encounter from his perpsective to KCAL. "I wasn't hurt or anything. But just to have someone you look up to shove you on the ground over a metal fence. I mean, it's not the biggest thing in the world, but I mean, really, nothing happened. He actually threw his hands up and said 'I didn't do anything,' after clearly shoving me, but no, he said he didn't do anything."