Sportsnaut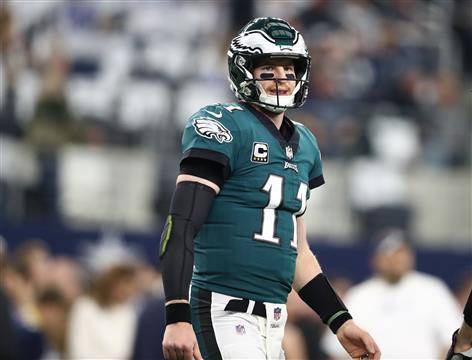 A report from ESPN's Adam Schefter late last week indicated that he expects the Philadelphia Eagles and young quarterback Carson Wentz to come to terms on an extension this offseason.
Wentz, 26, would be the first of a plethora of rookie-deal quarterbacks to receive an extension. It would also come on the heels of multiple veterans resetting the market.
Here, we look at what a Wentz extension might look like.
The market dynamic: Recent deals could be a barometer.
Matt Ryan (five-year, $150 million): Ryan signed this deal with the Atlanta Falcons back in 2018. It called for an average of $30 million with $94.5 million guaranteed at signing.
Russell Wilson (four-year, $140 million): Wilson's contract reset the market back in April. The deal called for an average salary of $34 million with $70 million guaranteed at signing. Wilson did not get a fifth year.
Jimmy Garoppolo (five-year, $137.5 million): Given that Garoppolo had started a grand total of eight games before inking this deal, it was considered a major surprise to many. He reset the market early in 2018, netting an average of $27.5 million per season. Though, Garoppolo got just $41.7 million guaranteed at signing.