Sportress of Blogitude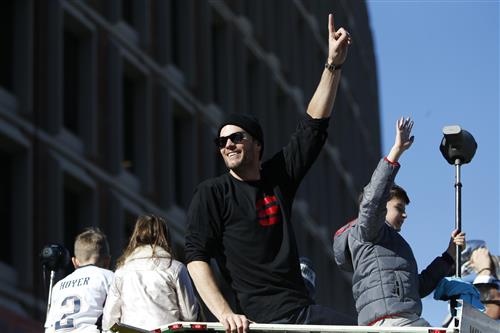 Tom Brady, 41, has long expressed a desire to play well into his 40s, and certainly looks capable of doing just that. Alex Guerrero, the New England Patriots quarterback's controversial confidante, business partner, fitness guru and "body coach" has upped the ante by suggesting Brady could play until he's 50.
In the book, "No One Man Should Have All That Power: How Rasputins Manipulate the World" by Amos Barshad, Guerrero discusses Brady's remarkable health and rigorous body maintenance program — known as the TB12 Method — suggesting the quarterback's unyielding devotion to such matters could lengthen his career beyond what anyone could possibly envision.
"I know how Tom feels every day," Guerrero assures me, the book reads, as relayed by Deadspin. "He says, 'I don't have any soreness. I'm ready to play again. Those are things that we thought would happen, and now we're seeing the reality of them happening. Do I think Tom can play to a high level at forty-five? Absolutely."
"OK. How about fifty?"
Guerrero laughs. "I mean, why not? I've never put limits on myself, and I've never put limits on any of my clients. I'm a big believer that everything is learned behavior. You tell an athlete, 'You're gonna be done when you're thirty,' well, the brain begins to believe that, and all your neuro-programming is based on, 'OK, I'm thirty, I'm old.' But I don't think the brain understands the concept of time. It doesn't understand age. Right? How would your brain know you're whatever age you are? I always tell Tom, we're not gonna tell our body what we wanna do. We're gonna tell our body what we want it to do."