247 Sports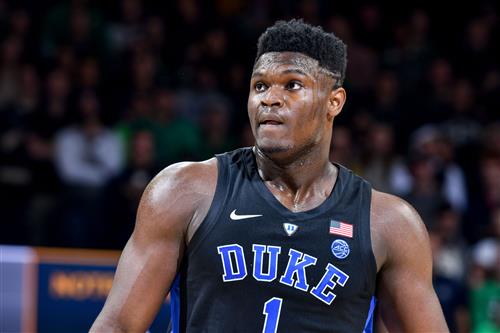 The shoe world (figuratively) exploded when the Nike PG 2.5 shoe worn by Duke star Zion Williamson (literally) exploded early in a marquee game against North Carolina. The moment that the world's biggest apparel brand failed the player in line to be its next great pitchman, every other shoe manufacturer on Earth began preparing its pitch to steal Williamson away once he goes pro.
Well, every shoe manufacturer except for one. For the briefest of moments, Big Baller Brand had a chance to put itself on the map by signing not only a future superstar, but its first endorser with a last name besides "Ball." But in typical Lavar Ball fashion, Williamson was deemed unworthy of joining the growing brand.
"No, I'm not going to pursue nobody," he said according to Logan Newman of USA Today. "Like I said, I worry about my three boys first."
This could be read as an almost diplomatic statement, having little to do with Williamson in particular. But don't worry, Ball got his typical shot in on Williamson for having the audacity to not be his son.
"My boys are bigger than Zion!" Ball said.