NBC Sports Boston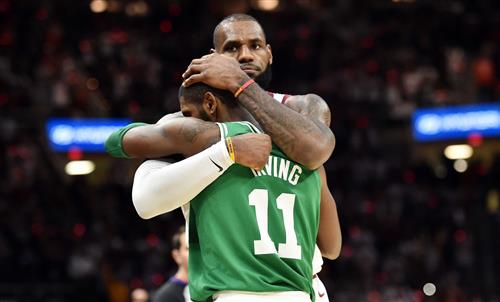 Back in October, Kyrie Irving assured Celtics fans of his intent to re-sign in the summer.
Fast-forward to the middle of the NBA season, and Irving's words no longer feel as assuring.
Irving is "genuinely interested" in reuniting with former Cavaliers teammate LeBron James, according to Ric Bucher of Bleacher Report.
In Bucher's report, he writes that Irving may play a role in where Anthony Davis ends up after the Pelicans star requested a trade earlier this week. Deeper in the article, Bucher reveals this nugget of information:
… a source close to the Celtics confirmed that Kyrie Irving is genuinely interested in reuniting with his former Cavaliers teammate. "That is for real," the source said.