Complex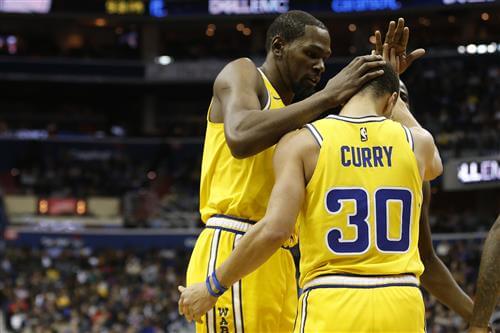 Steph Curry admitted that becoming the superteam Warriors required a significant adjustment to his game. The arrival of another superstar in Kevin Durant forced Curry to recalibrate and get used to not always being the locus of Golden State. 
In an interview with ESPN's Adrian Wojnarowski, Curry spoke on the way that the entire team had to adjust to giving up some of their more selfish desires to let the offense gel. 
"To be honest that first year playing together it was me," he said. "I had to make certain adjustments and there were times where it was difficult."
Curry said that he struggled with that in KD's first year, noting a particularly painful Christmas Day game where LeBron James' Cavs beat the Warriors in a 109-108 thriller.
"I remember vividly leaving there thinking 'Alright, I got to figure this out,'" he said. "It's not as smooth of a transition as I might have thought it was going to be…I was the highest of the high, got knocked down and had to figure out a way to get back up there." 
Ultimately, Curry says that the challenge made him a better basketball player, and no one can argue with the Warriors' overall success.