The Big Lead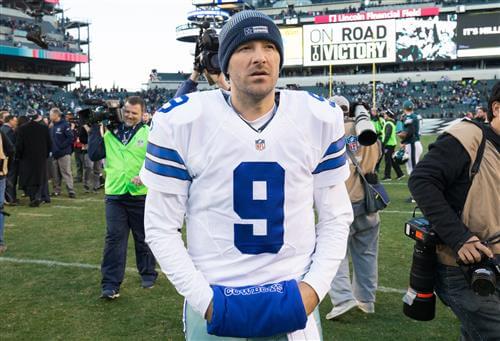 Tony Romo's predictive powers struck again in the AFC Championship Game. The second-year announcer had arguably the best outing of his young broadcasting career while on the biggest stage. He'll be on display once again in the Super Bowl. Spoiler alert: he'll be good. Very good.
Romo is the unicorn. An ex-quarterback who parachuted in with no experience behind the microphone and became an instant success. CBS struck gold. Remember, at the same time, Fox was pursuing Jay Cutler and ESPN has since brought in Jason Witten. One of those guys is not in any booth and the other was the object of much consternation during his rookie year.
Romos don't grow on trees. He knows it. CBS knows it. Every other network knows it. This guy is the golden goose. That's why he's in line to get a big, fat pay raise on top of the $4 million/year his current deal affords.
Perhaps Romo, with his clairvoyance, could have seen the coaching rumors start to swirl. He addressed the idea that he'd step away from television to pursue coaching on Wednesday and sounded like a guy with a good grasp of the obvious.