The Score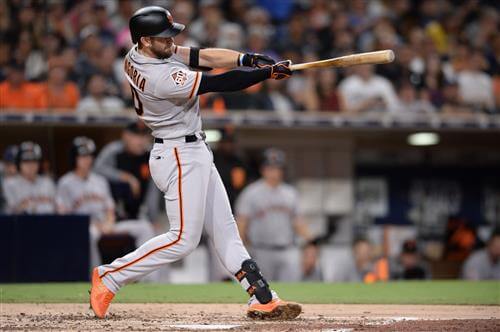 Evan Longoria's tenure in the Bay Area might be short-lived.
A little over a year after acquiring him from the Tampa Bay Rays, the San Francisco Giants are gauging trade interest in the three-time All-Star, according to Jon Heyman of Fancred Sports.
In order to trade Longoria, rivals believe the Giants would need to pay "big bucks" to offset the $72.5 million left on his contract, Heyman adds.
The Giants might also have a hard time dealing the veteran once free agents Manny Machado and Mike Moustakas find homes after Longoria scuffled though the worst season of his career.