MLB Trade Rumors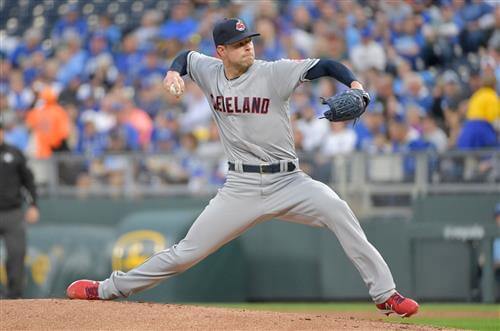 The Padres, Reds, and Indians have engaged in discussions regarding a possible three-team trade scenario, according to Dennis Lin and Ken Rosenthal of The Athletic (Twitter links).
Precise permutations aren't known, but the concept at play appears to be one that would send Cleveland ace Corey Kluber to Cincinnati via San Diego. Neither is it clear how serious talks are; Lin does emphasize, though, that no deal is close at present.
It seems the driving force here is the Friars' search for a third baseman — and their ongoing attempt to structure a significant deal that improves the MLB roster now without denting the future outlook. Having failed to line up in direct talks to this point, Lin suggests, GM A.J. Preller is attempting to piece together more complicated, three-team arrangements.
While the Padres have long been said to be seeking quality MLB starting pitching, in addition to a hot corner upgrade, the report makes clear that they aren't interested in acquiring Kluber for their own purposes. Though the outstanding righty certainly would be the ace the club would like to pick up, his relatively advanced age (33 in April) is a turnoff. And though his contract rights — $52.5MM over the next three years, the latter two via club option — remain quite appealing, it's still a hefty payroll commitment for a traditionally low-budget org.
Of course, that same essential description holds also for the Reds, another team that's hoping to boost its immediate performance while maintaining its long-term vision for a young, sustainable core. The Cincy ballclub has long been said to have interest in Kluber, and may have a slightly different tolerance for the age risk that comes with him.