The Score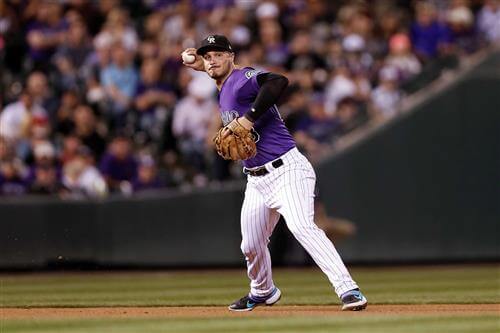 No matter the outcome, Nolan Arenado is headed for the record books.
Arenado and the Colorado Rockies failed to reach an agreement before Friday afternoon's arbitration deadline after the All-Star third baseman filed for what would be a record $30-million salary, according to Ken Rosenthal of The Athletic.
Colorado has reportedly countered at $24 million, which would also be an MLB record. Former AL MVP Josh Donaldson currently holds the salary arbitration record after signing a $23-million deal with the Toronto Blue Jays last year.
If Arenado goes to a hearing and beats the Rockies, he'll receive a $12.25 million raise from his salary in 2018. That would shatter the record for the largest raise for an arbitration player set by Jacob deGrom earlier Friday.