NewJersey.com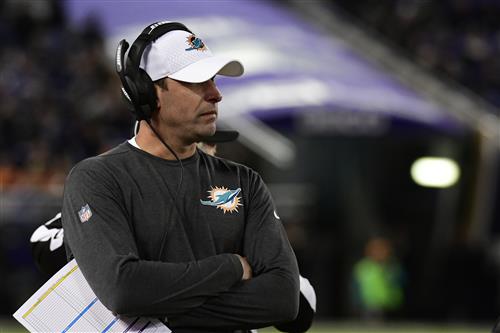 In a move that should fire up a rivalry in the AFC East, the Jets have hired Adam Gase to be their next head coach, replacing Todd Bowles, a person with knowledge of the situation confirmed to NJ Advance Media.
The Dolphins just fired Gase, who spent three seasons as their coach. That is his only head coaching experience. Gase, 40, was the Bears' offensive coordinator in 2015. He held that role with the Broncos from 2013-14.
After Gase's Dolphins players complained about his coaching style, can he revive his career with the Jets? If nothing else, this hire will make the Jets' two yearly matchups with Miami more intriguing.
In Year 1 with the Dolphins, 2016, Gase went 10-6 and lost in the Wild-Card round of the playoffs. But then he spiraled — 6-10 and 7-9 in the next two seasons. And he was fired. Gase went 5-1 against the Jets during his time in Miami. He was 18-25 in his other games, including the playoffs.