12 Up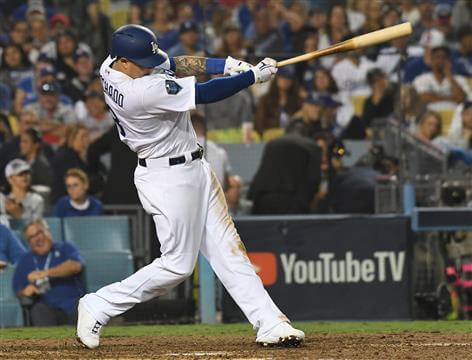 ?The New York Yankees are either putting on a great poker face or just aren't as interested in free agent Manny Machado as many previously thought. 
According to MLB insider Bob Nightengale, the Philadelphia Phillies and ?Chicago White Sox have been more aggressive in their pursuit of Machado than the Yankees. 
The #Yankees are either playing it coy, trying to gauge the Andujar trade market, or simply have no intention of offering Manny Machado a $200 million-plus contract. The Chicago #WhiteSox and Philadelphia #Phillies remain the most aggressive teams for the prized infielder. — Bob Nightengale (@BNightengale) January 7, 2019
What should also be noted here is Nightengale floats the possibility that the Yankees are exploring the trade market for Miguel Andujar, the team's incumbent third baseman, before striking a deal with Machado. This actually makes sense considering Andujar's trade value would decrease in a sense if the Yanks landed Machado before dealing him because then there would be a logjam at the position.