247 Sports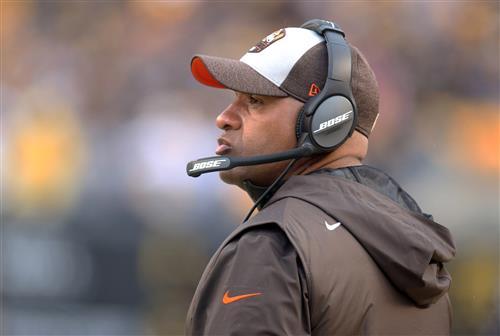 Hue Jackson having his name pop up in the running for the Minnesota Vikings' offensive coordinator job has had many sweating out the possible hire for the better part of a week or so. However, it appears those rumors, which never really picked up much steam, have been stomped out.
According to Chris Mortenson of ESPN, the Vikings are not expected to hire Jackson for their offensive coordinator position. It was first put out there last week by Jason La Canfora of CBS Sports before a few members of the local media mentioned it as a possibility.
"Say what you will about (Hue) Jackson but the man has options. He's a candidate for HC with the Bengals and could stay there as OC," La Canfora tweeted on Wednesday afternoon. "With Kevin Stefanski out of contract w/ Vikings and pursuing HC and OC options, I'm told Jackson reuniting with Mike Zimmer in Minnesota is possible"
Jackson and Zimmer of course do have a history together as peers, as they worked under Marvin Lewis on his coaching staff with the Cincinnati Bengals, as well as time together with the Atlanta Falcons in 2007.