NFL.com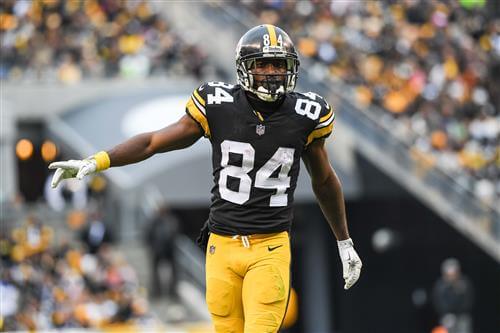 On Wednesday, Pittsburgh Steelers head coach Mike Tomlin said he hasn't spoken to wide receiver Antonio Brown since the team's final regular season tilt. During Tomlin's press conference where he fielded questions about Brown, the receiver elected to stay silent on James Harrison's Instagram, despite indicating he would give an exclusive interview.
But as the offseason looms, with more questions than answers in Pittsburgh, we haven't heard the last of this issue. The question of what the future holds for Brown may dominate the offseason.
In fact, sources say the Steelers are expected to consider trade requests for Brown prior to the start of free agency. They have not closed the door on the thought of Brown playing for someone else, provided they could receive adequate compensation.
This would not be a surprise.
Tomlin was asked about Brown breaking the trust of his teammates by not communicating properly prior to their Week 17 game, essentially making himself inactive.