Bleacher Report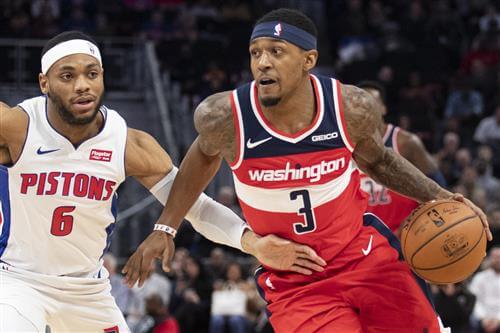 The Toronto Raptors reportedly are interested in Washington Wizardsshooting guard Bradley Beal. 
According to Sean Deveney of Sporting News, the Wizards are asking for two players and two draft picks in exchange for Beal.
While Beal could be a good fit in Toronto, Deveney speculated that the Raptors would have to part with promising players Pascal Siakam and OG Anunoby, as well as two first-round selections to land him.
Deveney added that Toronto would also have to convince Washington to take a 2023 first-round pick as part of the deal since its 2019 first-rounder is already owed to the San Antonio Spurs.
Given those circumstances, a deal involving Beal is unlikely to come to pass.
Beal would give the Raptors another bona fide offensive star, though, as he is averaging a career-high 23.6 points, 4.8 rebounds and 4.7 assists per game this season.