247 Sports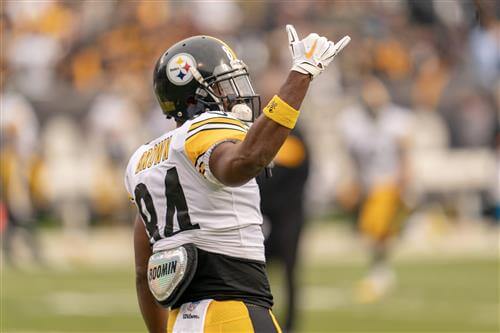 Antonio Brown's decision to go AWOL from the Pittsburgh Steelers has been debated and dissected by the outside world since Monday, when the Pittsburgh Post-Gazette first broke the news regarding Brown's decision to quit on the team during the week of their Week 17 matchup with the Cincinnati Bengals. Reports have surfaced stating that Brown is not happy with Ben Roethlisberger, the player Brown reportedly got into an altercation with during last Wednesday's practice (Big Ben denied this during his most recent radio spot on 93.7 The Fan). Reports have also surfaced stating that Brown does not think he is appreciated enough within the Steelers' organization despite raking in $1 million per game (he received his full game check despite not playing against the Bengals, by the way). 
Albert Breer of Sports Illustrated has provided another layer to the ongoing reports with regard to Brown's reasoning for leaving the team. 
"Brown has explained to those close to him that he didn't feel some of his teammates were as invested in 2018 as he was, and it was showing up in their work, and he was fed up with it," Breer wrote. "The standard, as he saw it, was slipping. And his side of the story holds that his handling of last week—from the Wednesday outburst to the Saturday no-show—was a manifestation of how he felt about the state of the team."
Breer also added to the reports stating that part of Brown's frustration had to do with JuJu Smith-Schuster being named the team's MVP less than a week after Brown caught 14 passes for 185 yards and two scores in Pittsburgh's Week 16 loss in New Orleans. Smith-Schuster finished the season with 111 catches for 1,426 yards and seven touchdowns in 16 games. Brown caught 104 passes for 1,297 yards and an NFL best 15 touchdowns in 15 regular season games.