Bleacher Report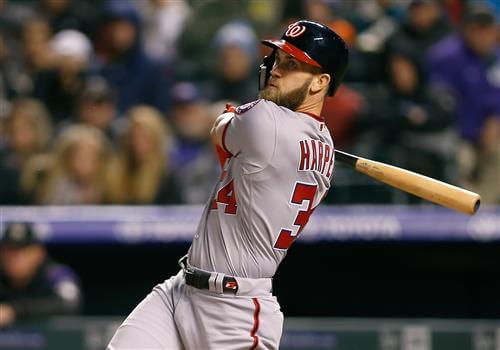 The Philadelphia Phillies and Chicago White Sox are reportedly both willing to offer free-agent outfielder Bryce Harper a 10-year contract.
According to ESPN's Jeff Passan, the Phillies and White Sox are the only organizations other than the Washington Nationals known to be willing to give Harper that much term.
Per Bob Nightengale of USA Today, Harper turned down a 10-year, $300 million offer from the Nats late in the 2018 season, which suggests it may take an even bigger deal to land him in free agency.
Along with infielder Manny Machado, Harper is the prize of free agency. With both players seemingly having many of the same suitors, the signing process has been a lengthy one.
Passan noted that Harper may be willing to hold off signing until February in hopes of landing the term and money he desires.
The 26-year-old slugger is coming off an up-and-down season that saw the Nationals fail to reach the playoffs, but he still put up strong numbers with a .249/.393/.496 slash line, 34 home runs and a career-high 100 RBI.