Pittsburgh Post-Gazette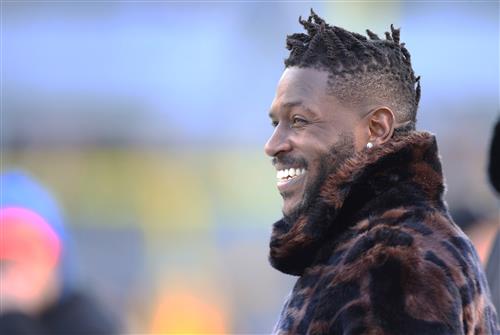 Steelers receiver Antonio Brown did not play in the season-ending gameagainst the Cincinnati Bengals because he elected to sit out practice last week after an unspecified heated dispute with a teammate, the Pittsburgh Post-Gazette has learned.
Several sources said the Steelers' decision to not play Brown against the Bengals had nothing to do with any type of knee injury.
The disagreement occurred Wednesday morning during a routine walk-through practice that precedes their regular afternoon practice on the South Side. Brown became disgusted and threw a football in anger at one of his teammates, several sources said.
After that, Brown did not practice the rest of the week. According to a source, it was Brown's decision not to practice with his teammates.
He did not attend Saturday's walk-through practice and skipped the Saturday night meeting at the team hotel — the latest in missed meetings by the All-Pro receiver. Brown was never on the field for the start of the game against the Bengals and left Heinz Field at halftime, according to multiple sources.
According to several sources, Brown showed up at Heinz Field expecting to play against the Bengals. That surprised several players, including one who called the situation "embarrassing" and "the worst I've seen." That player said the entire situation and the way it was handled affected his desire to play in the game.