The Score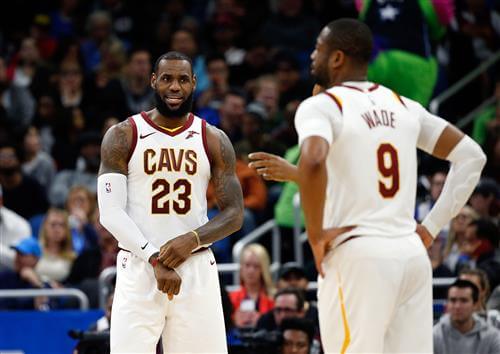 Dwyane Wade and LeBron James have developed one of the most genuine friendships in sports after being drafted a few picks apart in the 2003 NBA Draft, going head to head as Eastern Conference rivals and winning two championships as teammates with the Miami Heat.
It's one of the reasons Wade signed with the Cleveland Cavaliers in 2017 shortly after he was bought out by the Chicago Bulls. He wanted an opportunity to play side by side with arguably his closest ally and a shot at his fourth Larry O'Brien Trophy – especially since he knew it was likely James' last hurrah in Ohio.
"LeBron, first of all, he's a guy who always plays his cards close to the vest, but I knew his ultimate goal was to be in Los Angeles," Wade told The Athletic's Joe Vardon. "He recruited me and he talked to me about signing there (Cleveland), and I said, 'Listen, I know you might not be there long, you're gonna be a free agent and there are some things that might happen, and we'll have a conversation.' I just thought I'd make it through the season first."
Wade was ultimately dealt to the Heat for a heavily protected 2024 second-round pick shortly before the trade deadline. The Cavaliers were going through a significant slump and had just completed a fire sale of nearly half their existing roster hoping it would spark their chances at competing for a title.