Larry Brown Sports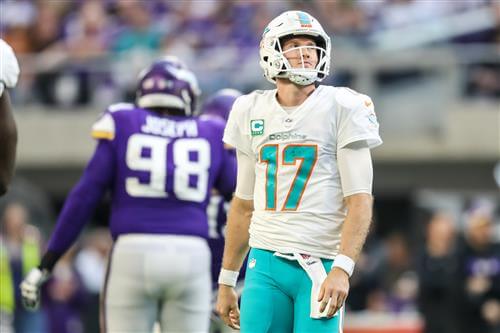 Ryan Tannehill may be making his final start for the Miami Dolphins on Sunday.
The Miami Herald reports that the Dolphins are prepared to move on from Tannehill, who was the team's first-round pick in 2012. Tannehill is owed $19 million the next two seasons, but the Dolphins could cut him without having to pay him anything.
The Dolphins would stand to save around $13 million if they cut or trade Tannehill before June 1, though about $13 million would count in dead cap money. If they cut or trade him after June 1, the cap savings would be nearly $19 million, with about $8 million in dead cap for 2019 and $5.5 million in dead cap for 2020.