Cleveland Plain Dealer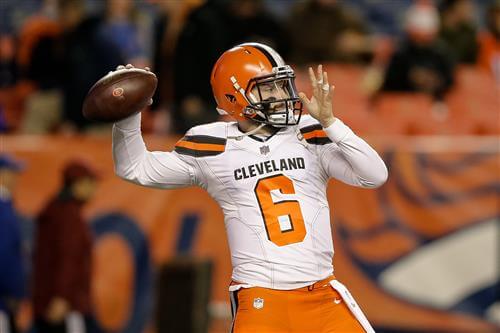 Baker Mayfield has a strong message for anyone who didn't like him staring down Hue Jackson during Sunday's 26-18 victory over the Bengals.
"I don't get why people have a problem with football being a competitive sport,'' he said. "'You're supposed to play with emotion. You're supposed to play with passion. Quite honestly, if you don't like it, whatever. Football is not meant to be a soft game. I could care less."
Mayfield took heat from Fox Sports' Colin Cowherd's and other for the stare down, in which he glared at Jackson while jogging sideways downfield past him for about 25 yards during David Njoku's game-clinching 66-yard catch-and-run. He also backpedaled to keep staring daggers at Jackson after he passed him, and then turned back around for another icy look after going forward.
In fact, Cowherd went on a three-minute anti-Mayfield rant on The Herd on Fox Sports 1 on Christmas Eve day, and Mayfield responded by wishing him a Merry Christmas even though he's a grinch.