ESPN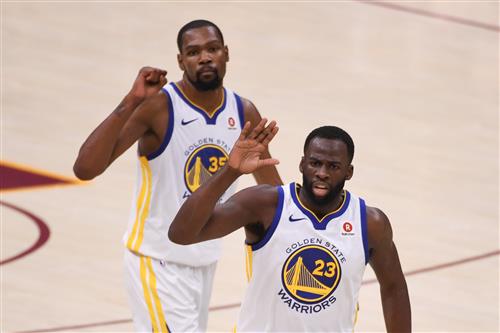 There are 45 minutes until the Golden State Warriors play the Cleveland Cavaliers. Kevin Durant is methodically going through his pregame routine, taking shots from various spots on the floor. As he makes his way toward the left corner a fan behind him yells out.
"Draymond hates you!"
A couple of nights earlier in Atlanta, Durant heard the same thing while he was at the foul line during the game.
"Draymond hates you!" a section of fans chanted from the top of the lower level. "Draymond hates you!"
Those chants have become the new normal for the Warriors on the road in the wake of Durant and Green's much-publicized blowup at the end of a game in Los Angeles last month. In the immediate aftermath of the incident, it was unclear how much the episode would affect the team's chemistry, Durant's future and the group's chase to become the first back-to-back-to-back NBA champion since the 1999-2000 to 2001-02 Los Angeles Lakers.
However, as the Warriors prepare to host the same Clippers team on Sunday that they faced the night of Durant and Green's confrontation, they have put the soap opera behind them.