Bleacher Report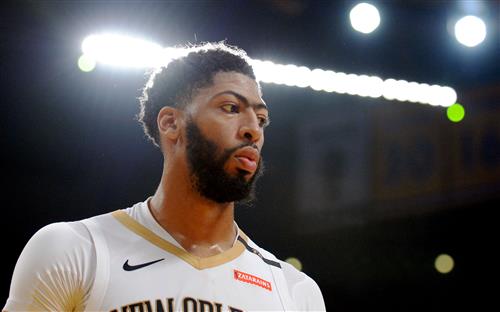 Anthony Davis passing through Staples Center on Friday with the New Orleans Pelicans in a 112-104 loss did nothing to quell speculation that he'll eventually join LeBron James with the Los Angeles Lakers.
Despite the Pelicans publicly denouncing the notion that they'd consider trading Davis, they will need to make a decision before he potentially opts out of his contract after the 2019-20 season. Their primary hope is that Davis is willing to take a projected "supermax" extension at $239.5 million, an offer they certainly intend to make once he's eligible for it in July.
If Davis indicates that he won't extend, the Pelicans may find a trade is the only answer, lest they lose one of the league's elite players without any compensation. The buzz in Las Vegas, where most of the league's executives gathered over the past few days for the NBA G League Winter Showcase, is that Davis will end up with either the Boston Celtics or Lakers before the 2019-20 season.
"It's a renewal of the NBA's great rivalries, just not on the court but behind the scenes," one executive said.
The primary link to the Lakers is Rich Paul of Klutch Sports, who is the player agent for both James and Davis. That connection is a conflict of interest, at least in the view of several teams.