Larry Brown Sports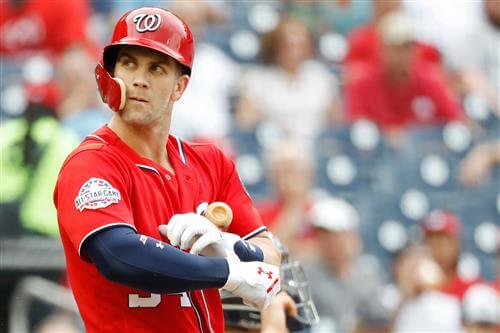 The Los Angeles Dodgers' massive trade with the Cincinnati Reds on Friday led to speculation that they were clearing room and payroll to make a run at Bryce Harper, but that still seems unlikely.
The Dodgers' intentions this offseason seem to be to remain under the luxury tax. Including their signings of Joe Kelly and Hyun-Jin Ryu (who accepted his qualifying offer), the Dodgers' payroll was projected to be around $202 million. Keep in mind that the luxury tax threshold for 2019 is at $206 million.
Trading Matt Kemp, Yasiel Puig and Alex Wood for Homer Bailey drops them down by about $20 million into the $182 million range, giving them flexibility to make a few moves. They probably will add a catcher as they're losing Yasmani Grandal in free agency and traded Kyle Farmer to the Reds. They may want to try and make another upgrade or two.
If the Dodgers were so intent on staying under the luxury tax that they got rid of Puig, Kemp and Wood for two prospects and a player they're planning to dump (Bailey), would they really splurge on Harper, who will likely cost over $30 million per season? That wouldn't seem to fit with their motive entering 2019, which appears to be staying under the luxury tax.