ESPN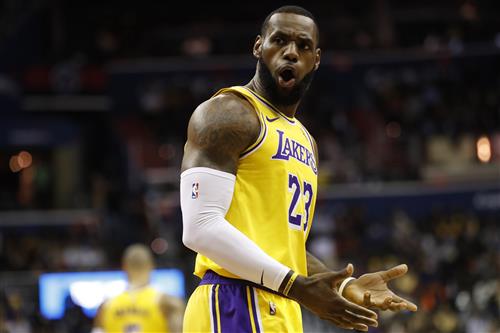 In the wake of Los Angeles Lakers star LeBron James publicly endorsing pursuit of a trade for Anthony Davis, several small-market general managers are privately expressing outrage over what they believe is the NBA's unwillingness to enforce the league's tampering rules.
Several GMs told ESPN that they reached out to New Orleans Pelicans GM Dell Demps to express dismay over what they perceive as the NBA's tacid endorsement of James' comments to ESPN's Dave McMenamin calling the possibility of Davis' arrival as "amazing" and "incredible."
"It's New Orleans' problem today, and a problem with a different player tomorrow for the rest of us," one Eastern Conference GM told ESPN. "It's open season on small markets and our players."
The NBA bylaws governing players states: "Any Player who, directly or indirectly, entices, induces, persuades or attempts to entice, induce or persuade any Player, Coach, Trainer, General Manager, or any other person who is under contract to any other Member of the Association to enter into negotiations for or relating to his services shall, on being charged with such tampering, should be given an opportunity to answer to such charges after due notice and the Commissioner shall have the power to decide whether or not the charges have been sustained …"
Rival teams contend James's public longing for players under contract has created a tsunami of reaction, coverage and consequences that can be seen as designed to destabilize an opposition organization working to retain its star player. The fact that Davis recently hired James' business partner — Rich Paul of Klutch Sports — for his agent representation has elevated the belief that Klutch will eventually push the Pelicans to make a deal with the Lakers — or risk losing Davis in free agency.