Larry Brown Sports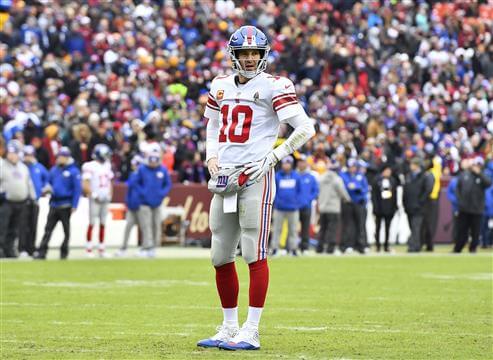 The New York Giants may not end up with any better option than Eli Manning to begin the 2019 season as their starting quarterback, but it does not sound like they will be in any kind of rush to make that decision.
Ian Rapoport of NFL Network reported on Sunday that Manning is "playing his way onto the roster" for next season, but Rapoport's sources are "adamant" that the call will not be made until the offseason.
At this point, it seems like Manning will probably begin the season as the starter by default. The Giants could — and probably will — draft a quarterback, but Manning has played well enough down the stretch to justify keeping a rookie on the bench and allowing him to develop a bit behind the two-time Super Bowl champion.