New York Post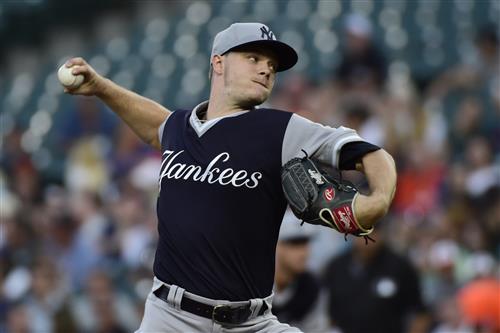 The Yankees' efforts to trade Sonny Gray are ongoing, but unless their asking price in return goes down, it's going to be a while before the veteran right-hander is dealt.
Shortly after the Yankees were eliminated from the ALDS by the Red Sox, general manager Brian Cashman went public with a desire to trade Gray, who lost his spot in the rotation and finished his first full season as a Yankee with an 11-9 record and 4.90 ERA in 30 games (23 starts).
According to an official of a team interested in the 29-year-old right-hander with a career 59-52 record and a 3.66 ERA, the Yankees have asked about high-end major league talent in trade talks.
Since Cashman said he was dealing Gray, the Yankees acquired lefty James Paxton from the Mariners and have agreed to a two-year deal with an option to bring back free-agent lefty J.A. Happ that could be announced Thursday.
The additions of Paxton and Happ give the Yankees five starters and they don't view Gray as a reliever or rotation insurance.