USA Today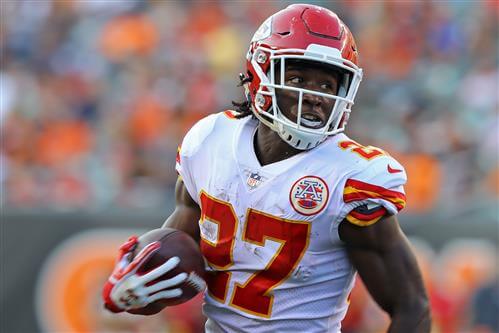 Kareem Hunt peeked through window blinds.
It was early Sunday evening when a reporter knocked on the front door of his mother's house about 35 miles outside of Cleveland.
Stephanie Riggins, Hunt's mother, opened the door. She closed it almost as fast when the reporter identified himself, making it clear to USA TODAY that uninvited guests were not welcome.
Watching from inside the house was her youngest son, with his signature braids and muscular 5-11, 200-pound frame. He is the star NFL running back who has kept a relatively low profile since he was placed on the commissioner's exempt list and released by the Kansas Chiefs on Nov. 30 after TMZ published a graphic video that shows Hunt shoving and kicking a 19-year-old woman.
Now not only is Kareem Hunt's football career in jeopardy, but so is his reputation, even in a part of Ohio where he grew up being celebrated for his exploits on the field and where his father and other family members are known for something else — their extensive criminal records.