ESPN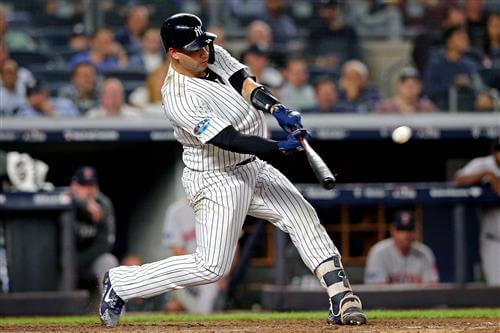 New York Yankees general manager Brian Cashman made one thing abundantly clear Tuesday: He already has his starting catcher on his roster.
On the same day when a report circulated suggesting the Yankees might be interested in trading for Miami Marlins catcher JT Realmuto in a move that would make their current catcher, the embattled Gary Sanchez, more of a part-time backstop and more regular designated hitter, Cashman issued firm support of his player.
"It would be hard not to have Gary Sanchez as our catcher," Cashman said, speaking to Yankees reporters in a private room at the winter meetings. "He's certainly someone that we've invested in and believe in and expect to be a part of this place moving forward."
Not only did Cashman confirm amid a flutter of trade chatter that Sanchez still had a home in the Bronx, but he made it known the catcher's everyday role would not be changing. Keeping Sanchez as his starting catcher is "part of our plan," Cashman said.
The GM has made similar statements before. Late this past season he said he was "doubling down" on expressing his desire to have Sanchez remain his catcher, despite the 26-year-old's struggles both blocking pitches and coming through offensively. He made similar remarks earlier this offseason, too.