Bleacher Report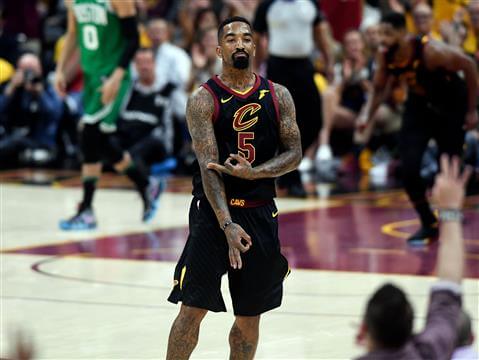 The Houston Rockets are looking to close the gap with the Golden State Warriors in the Western Conference and are reportedly interested in adding someone who played in the last four NBA Finals.   
On Monday, Marc Stein of the New York Times reported Houston has "expressed exploratory interest in acquiring JR Smith."
Stein noted Smith is "on hiatus" from the Cleveland Cavaliers as they continue to look for a trade partner.
Houston leads the league with 42.2 three-point attempts per night under head coach Mike D'Antoni, which could make Smith a good fit. James Harden and Chris Paul consistently draw additional defenders with their penetration and offensive abilities, and Smith could play off them and hit open looks off passes.