CBS Sports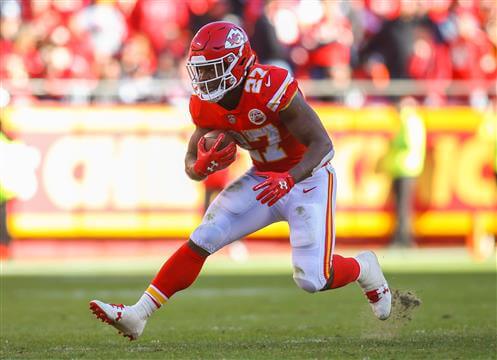 Several teams had serious internal conversations about claiming Kareem Hunt on waivers last week, but no NFL owner ultimately signed off on doing so. However, league sources indicated that numerous teams remain in contact with the running back as he undergoes counseling and awaits discipline for shoving and kicking a woman outside his Cleveland residence in February.
Hunt, 23, was released by the Chiefs shortly after video emerged of the incident a week ago and remains a free agent. Team and league sources anticipate that, at this point, no club will sign him until the NFL announces what Hunt's suspension for 2019 will be; there is no timetable for that investigation to occur and at this point a formal interview with the player has yet to be scheduled, sources said. Hunt, whose involvement in two other altercations is also under review by the league, will continue with an intensive therapy program into the offseason while the league determines his status, according to a source with knowledge of the situation.
Hunt meets regularly with a counselor for guidance with anger management and about his use of alcohol, while also being mentored by a pastor and attending women's group sessions to continue educating himself on his behavior and its consequences. The approach to Hunt's mental health is comprehensive and will continue indefinitely, I'm told, and in the coming weeks he will also resume his physical training to be as close to game shape as possible for any teams that may want to work him out or meet with him next year.